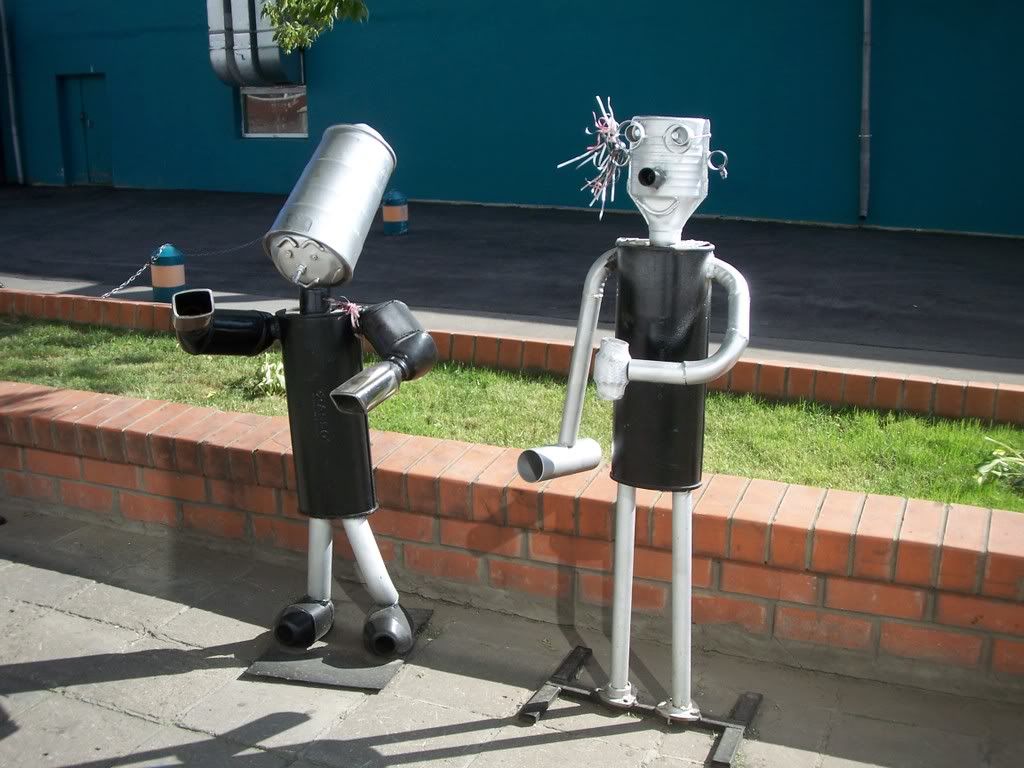 What would you think are toys for Russian engineers. I think like anywhere in the world that could be different metal parts using like a constructor.
We already published plenty great pictures of different creatures made from Old Mufflers and Converters (What to do With Old Mufflers and Converters!)
Today we'll watch a video about one of Russian engineer who even…. !

Russian Video from Russia
Svet and Kyle
comments always welcome.